Hot Lava from the Kīlauea Volcano Puʻu ʻŌʻō eruption !
Our January 28, 7am - Pu'u 'O'o overflight with photographer Bruce Omori of Extreme Exposure Fine Art Gallery and Paradise Helicopters pilot Pete Stachowicz.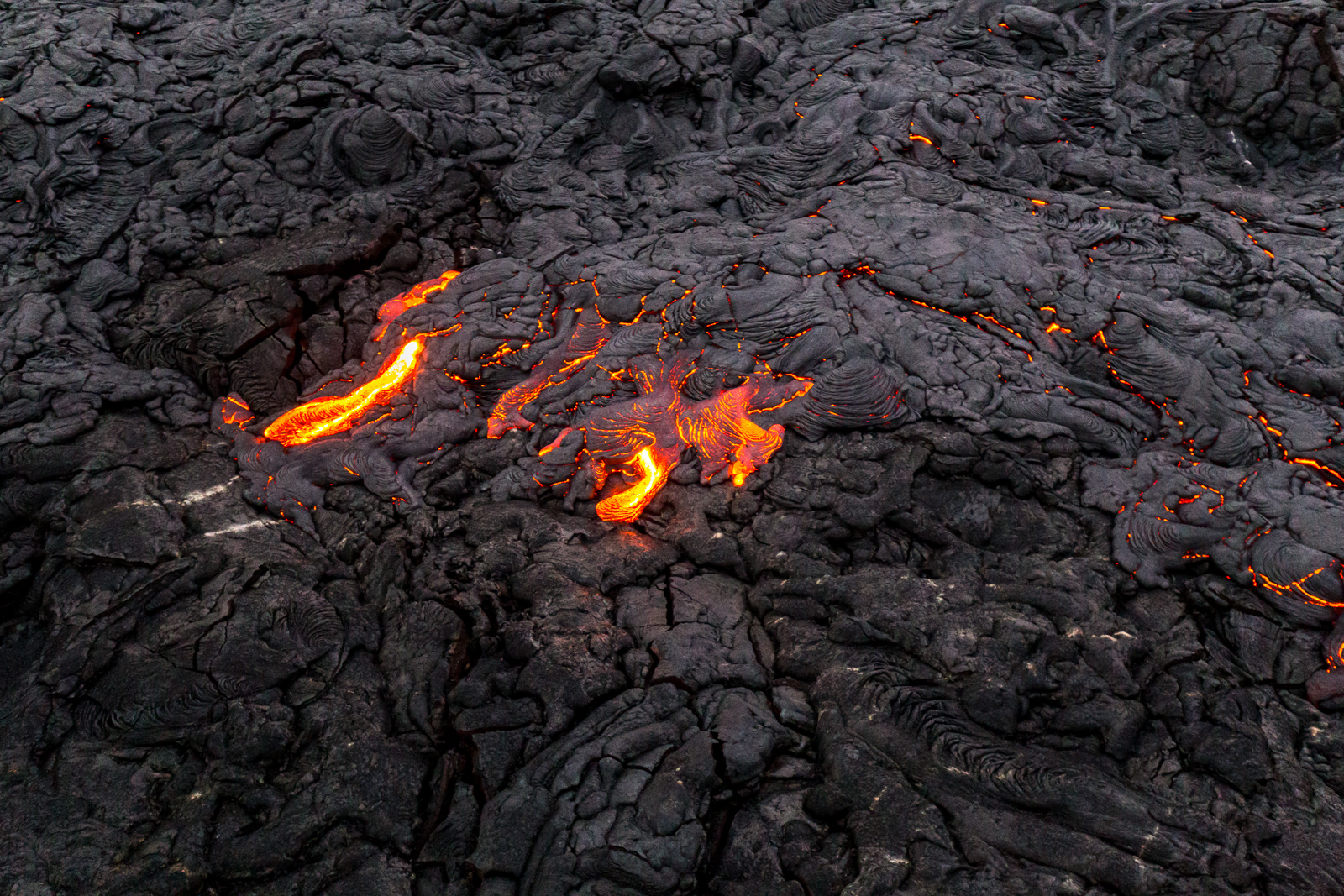 About 3 miles from the Pu'u 'O'o crater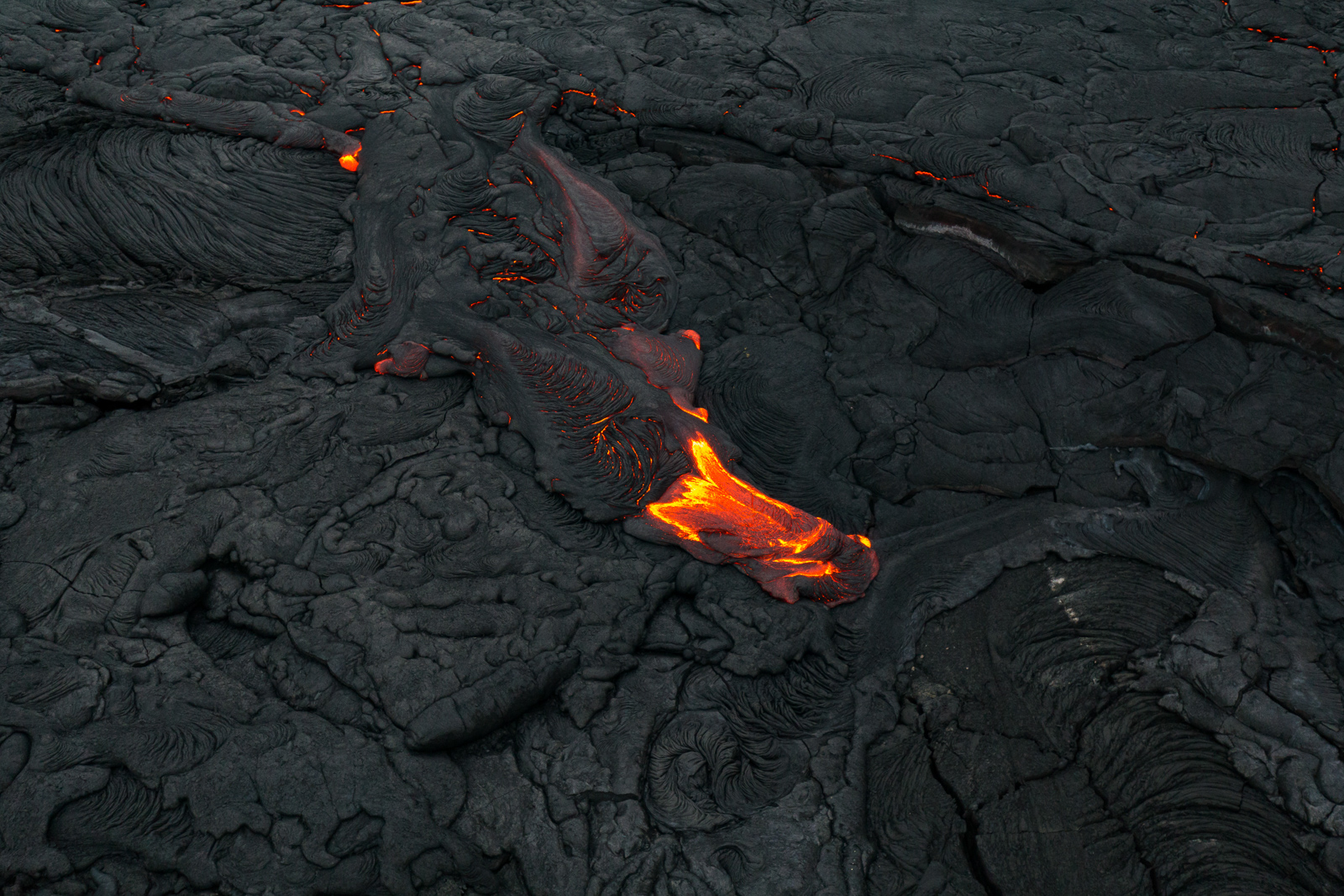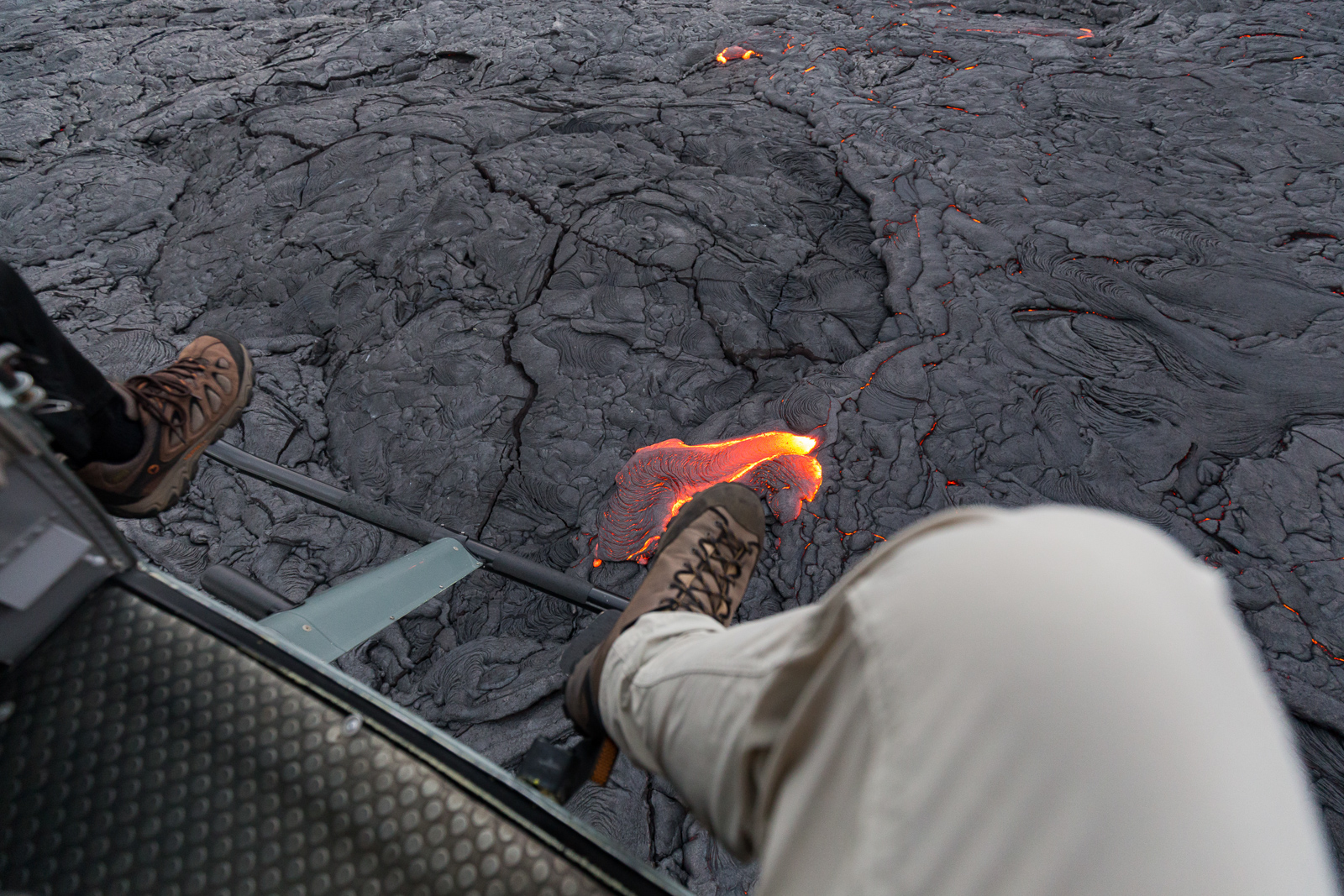 Bruce and Stuart. A nice way to warm up.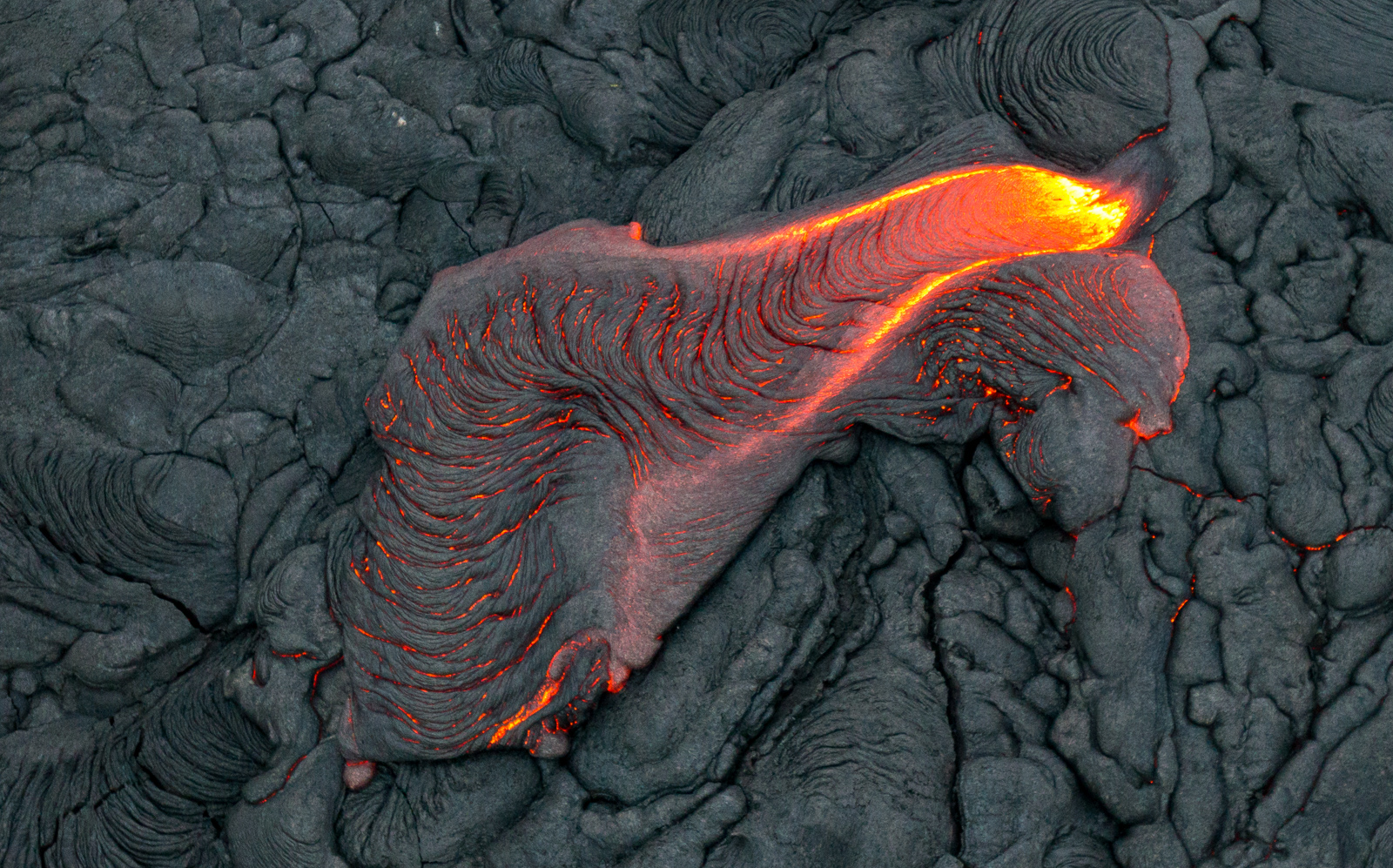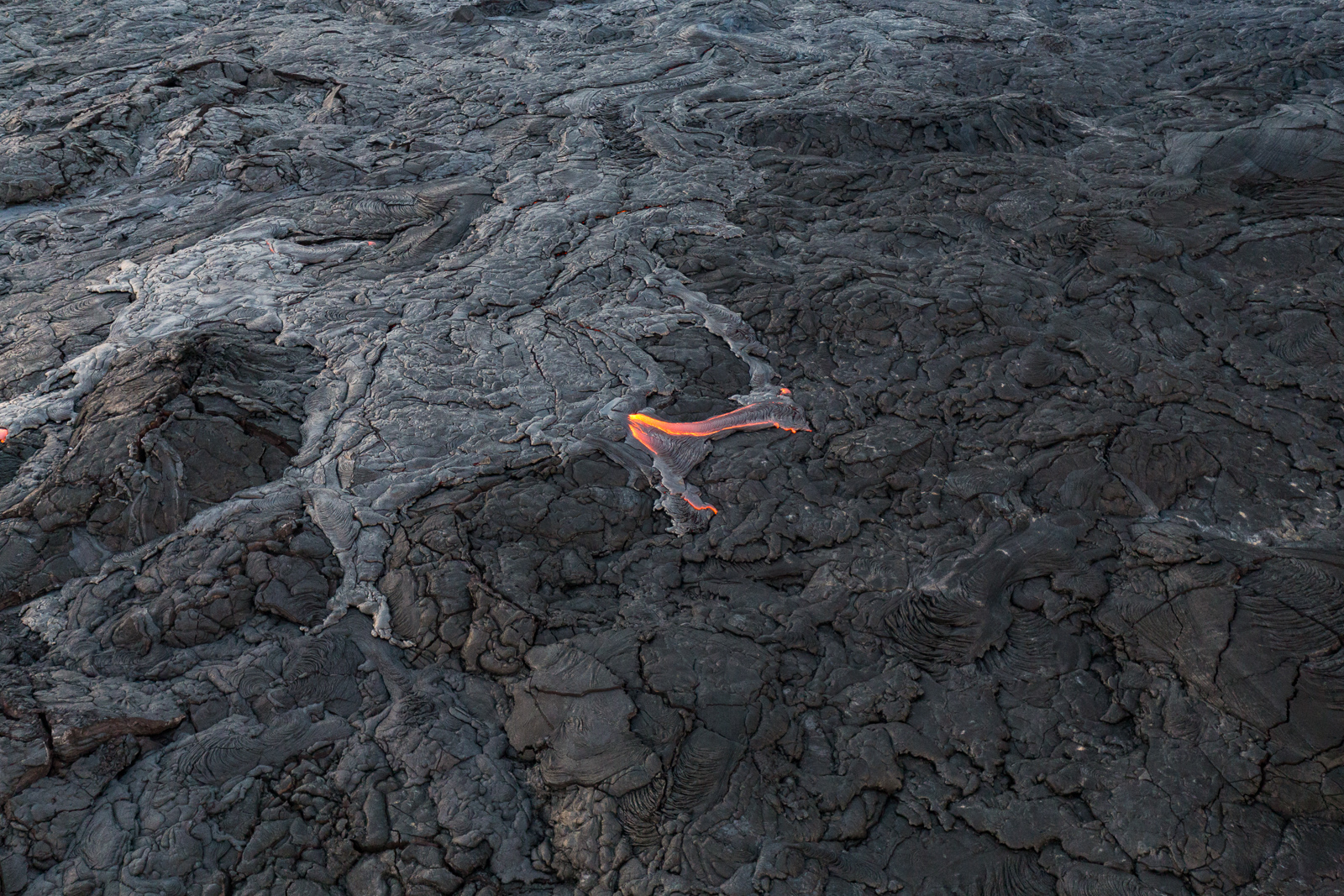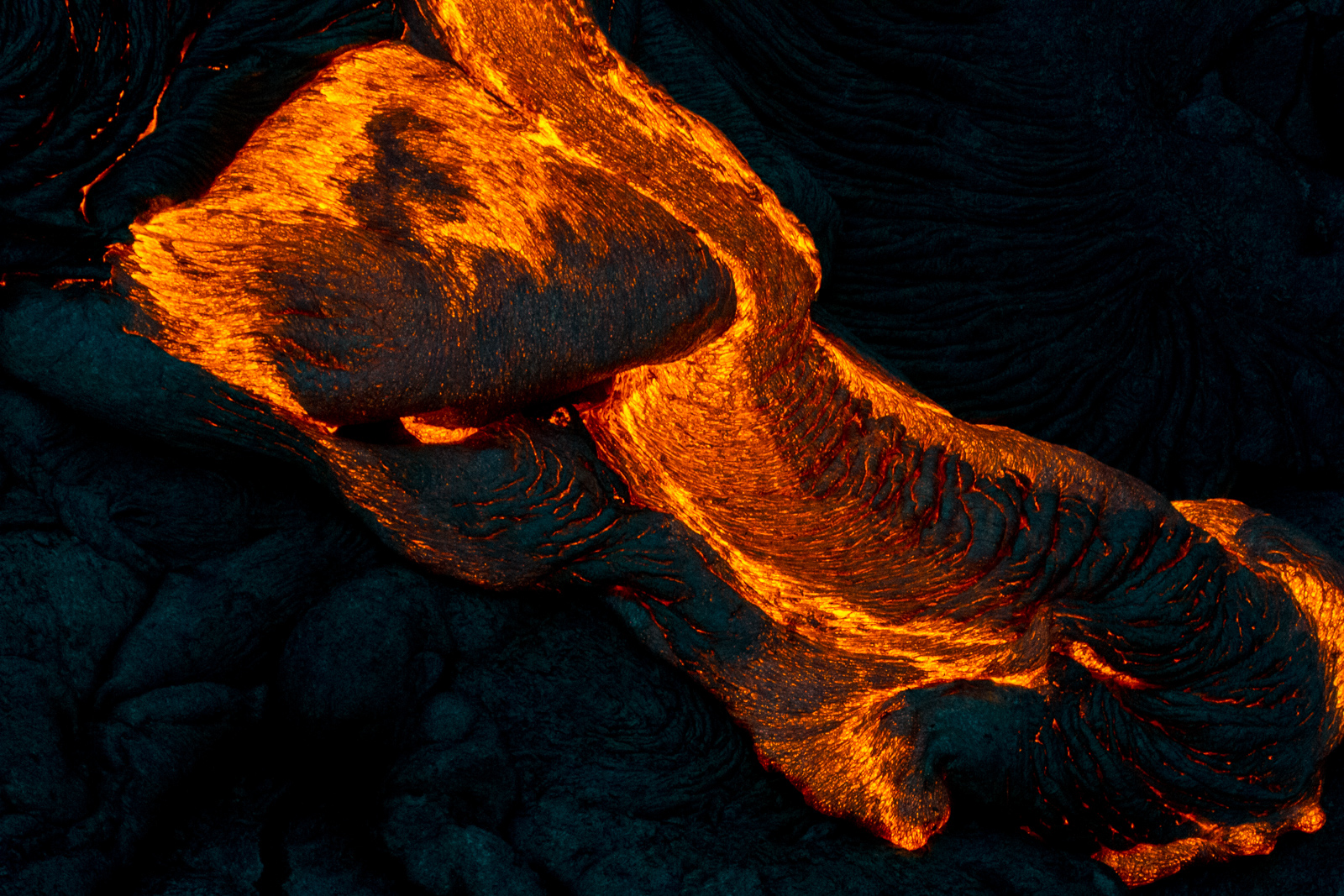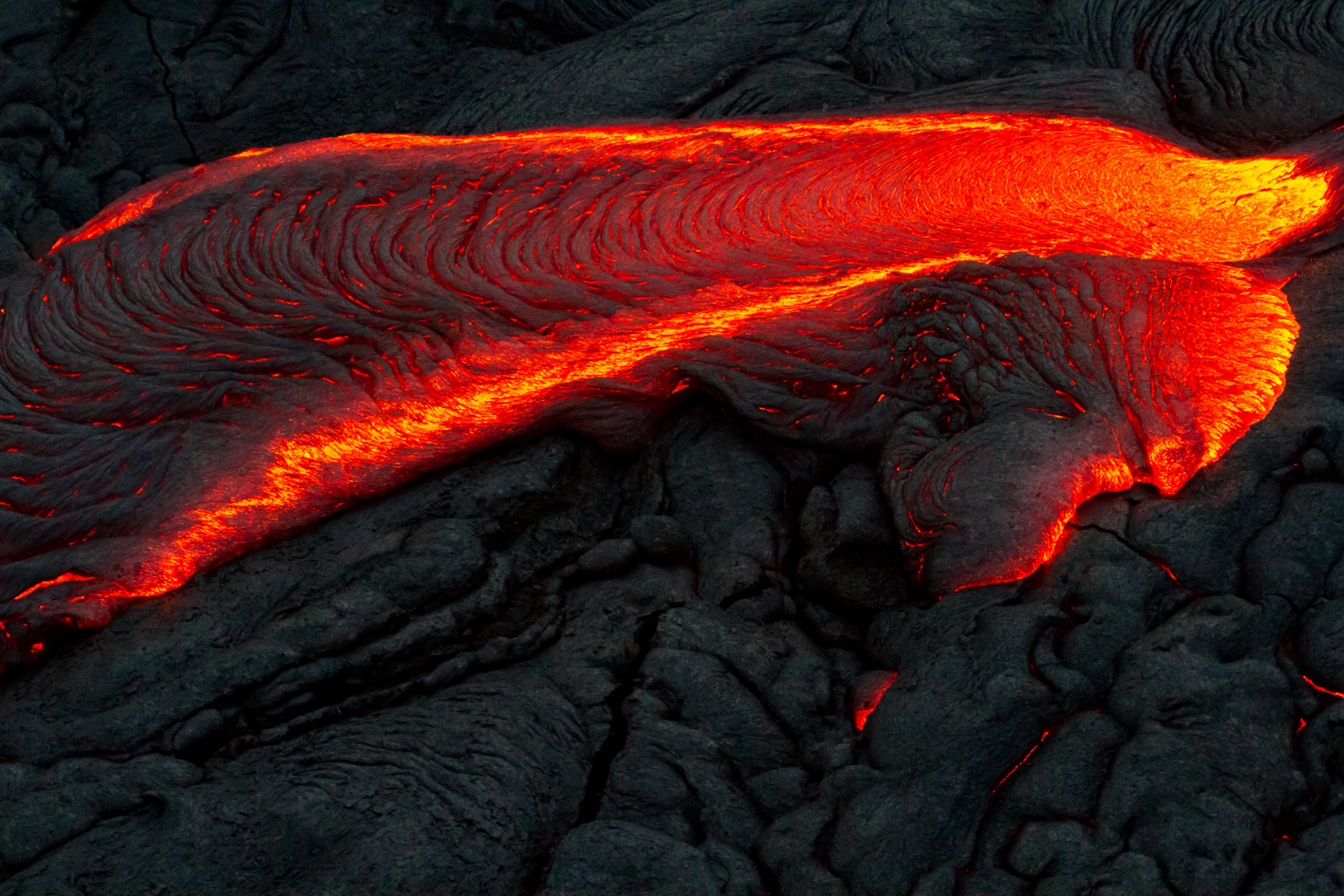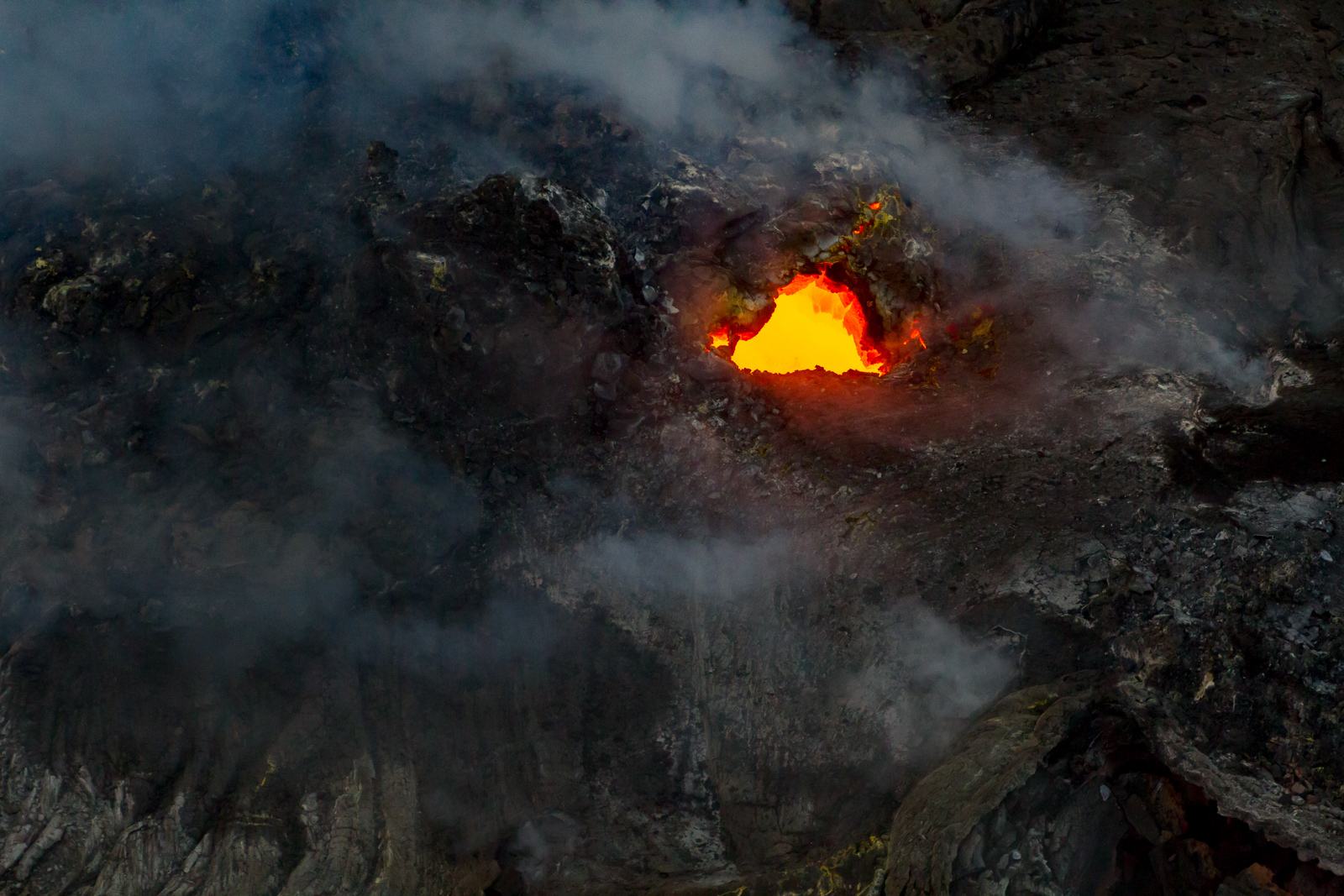 A skylight into the lava tube showing the glow from flowing lava inside.